As the morning weather is getting crisper and the evenings dark, I've been craving everything fall! In fact, I told Erik the other day that I think I'm kind of ready for winter. He gave me a funny look, apparently he's not quite there yet.  I told him it's because I'm ready to be "cozy", ha.  It's true.  Despite how much I can complain about feet of snow and frigid temps when they arrive, there is just about nothing that beats being wrapped up in a blanket in front of the fireplace with a hot tea. I. love. it.
Buuut I'm jumping ahead of myself a bit, aren't i? Let's not rush into things …
Back to fall.
Pumpkin Spice Roasted Chickpeas
Adapted from Peas and Thank You
Ingredients:
1 can chickpeas, rinsed, drained and patted dry (use Eden Organic brand for a BPA-free lining)
2 tablespoons agave nectar
1 teaspoon coconut oil (other oils work as well)
1 teaspoon apple cider vinegar
1/8 teaspoon sea salt
3/4 teaspoon cinnamon
3/4 teaspoon all-spice
Instructions:
Preheat oven at 400 degrees.
After patting dry the chickpeas, mix all ingredients into a bowl
Place them on a parchment lined cookie sheet, and bake them for about 40 minutes, stirring every 10ish minutes.
Before: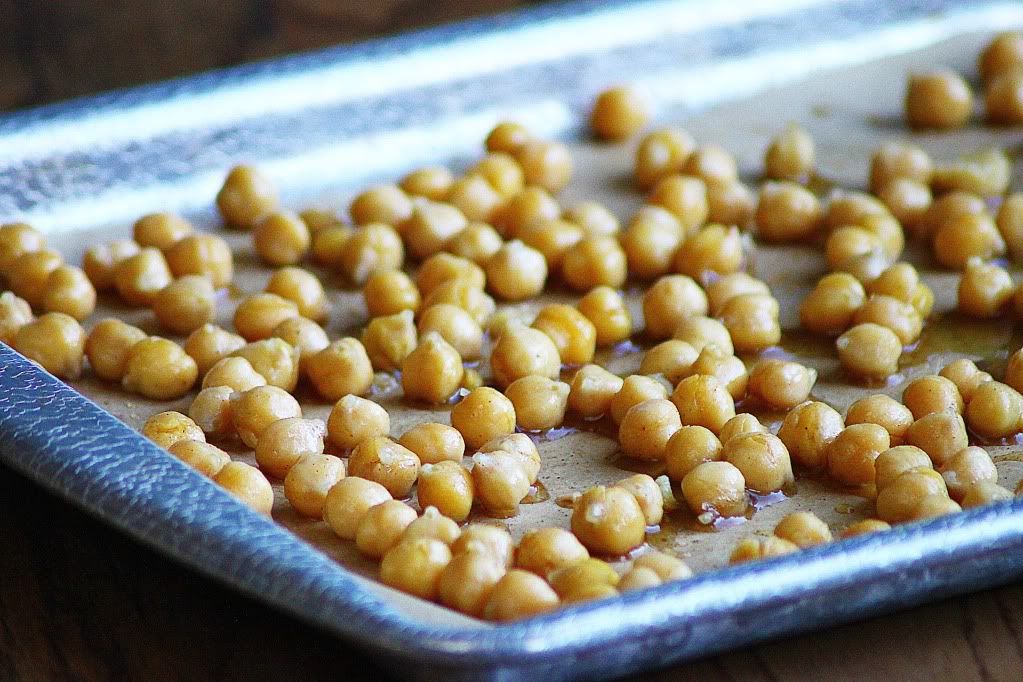 And after: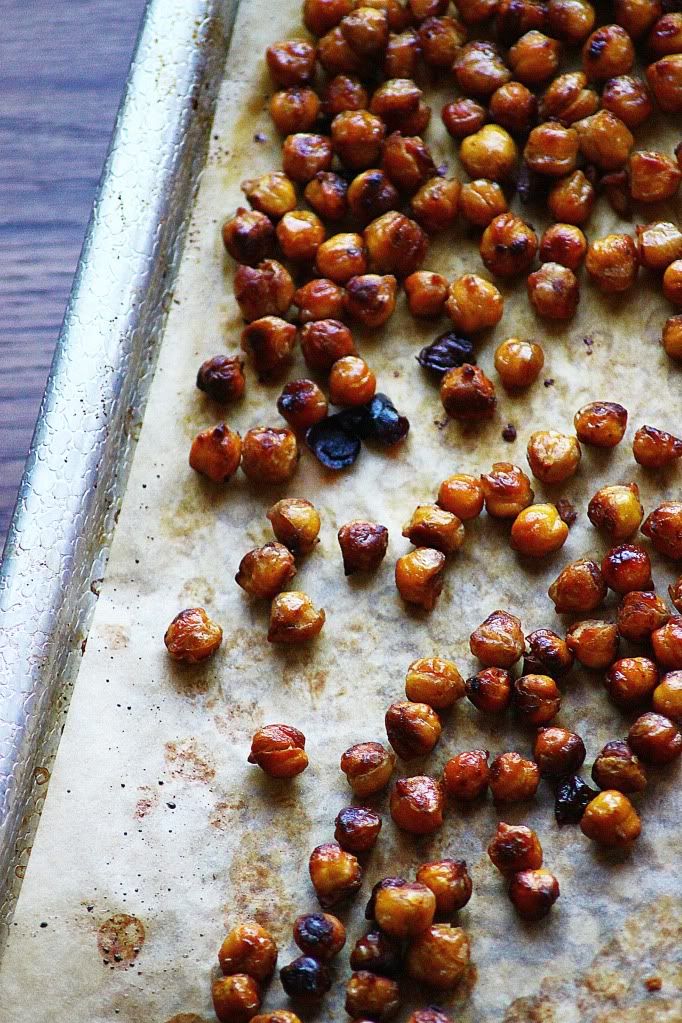 If you're like me and find things like pumpkin spice roasted chickpeas extremely addicting, especially if you have others in your family besides yourself, ha, go ahead and double that recipe! Besides munching, roasted chickpeas are great in salads. Either way … I highly suggest these for a delicious fall appetizer or snack!
What's your favorite way to eat roasted chickpeas?