It's been a fun week here in The Purple Carrot household. I've gotten to get out of the house and go to dinner two nights in a row this week so I keep thinking it's the weekend, I love it. (And when you work from home, actually getting ready and getting out of the house two nights in a row can feel like quite a treat, trust me, ha).

Most excitingly … my friend came to town!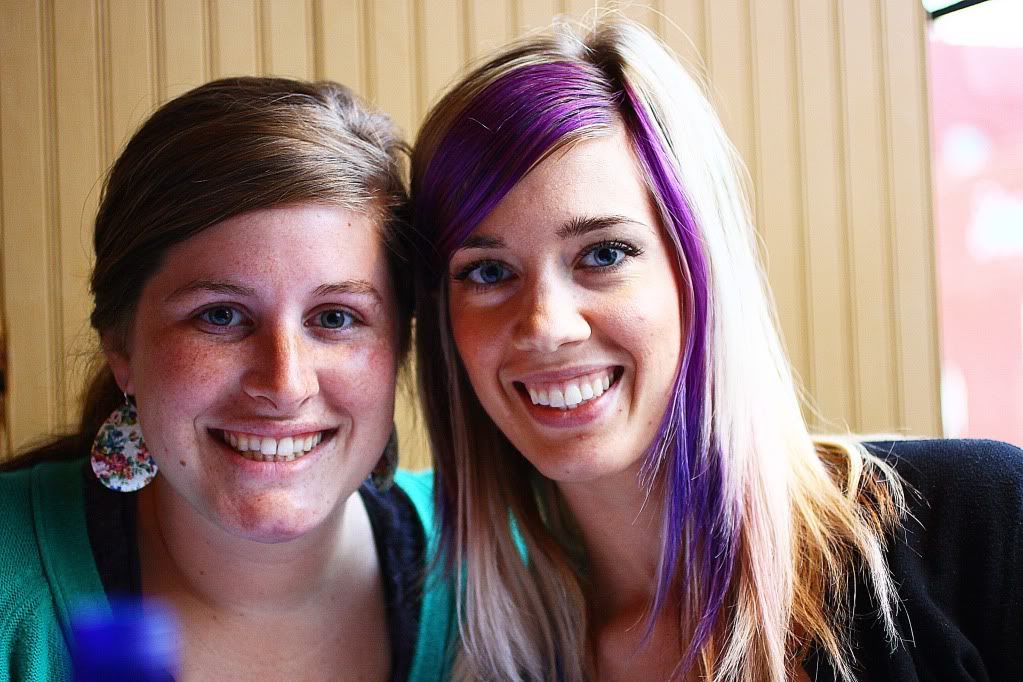 This is Danelle. We met in 5th grade and were joined at the hip all through school, and even moved together to Missouri after graduating high school in southwest Nebraska. Sadly (but good for her) she now lives in Lake Elsinore, California with her husband where they own a Rocky Mountain Chocolate Factory. Any California readers live near Lake Elsinore? You should definitely go see Danelle, you'll like her, I promise!
Anyways, we picked her and her husband up at the airport, dropped their stuff off at our house and hit the town. We decided on Blue Bird for dinner.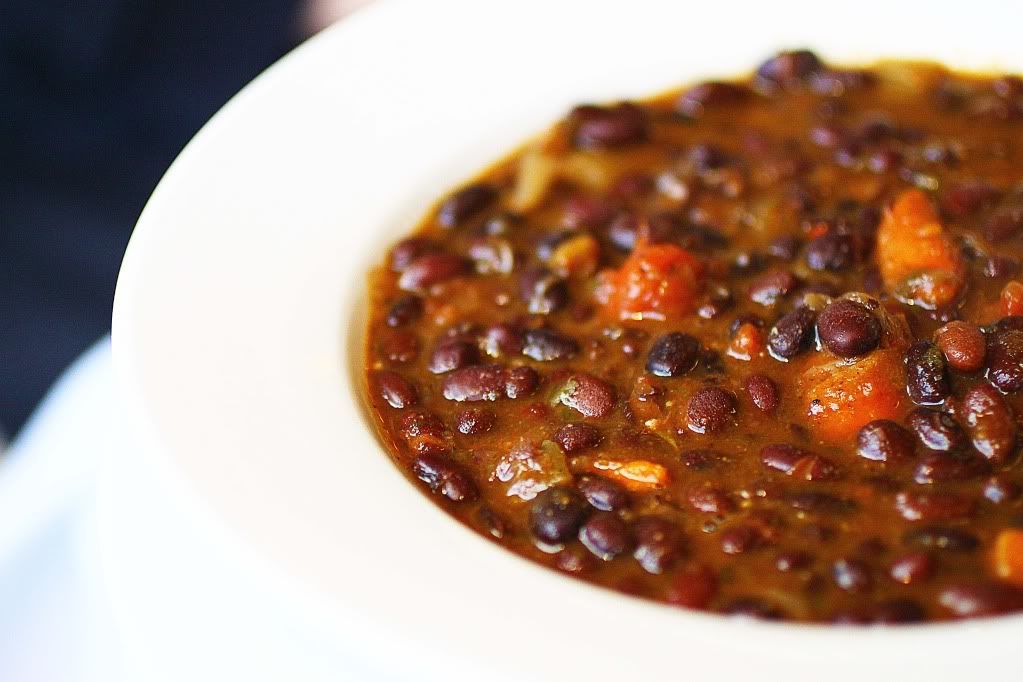 I got a long-time favorite, the black bean burger. Along with that, Erik and I split some spicy black bean and vegetable soup. I spaced off taking pictures of anything else, so the soup pictures are it.

It's been really chilly lately so it hit the spot!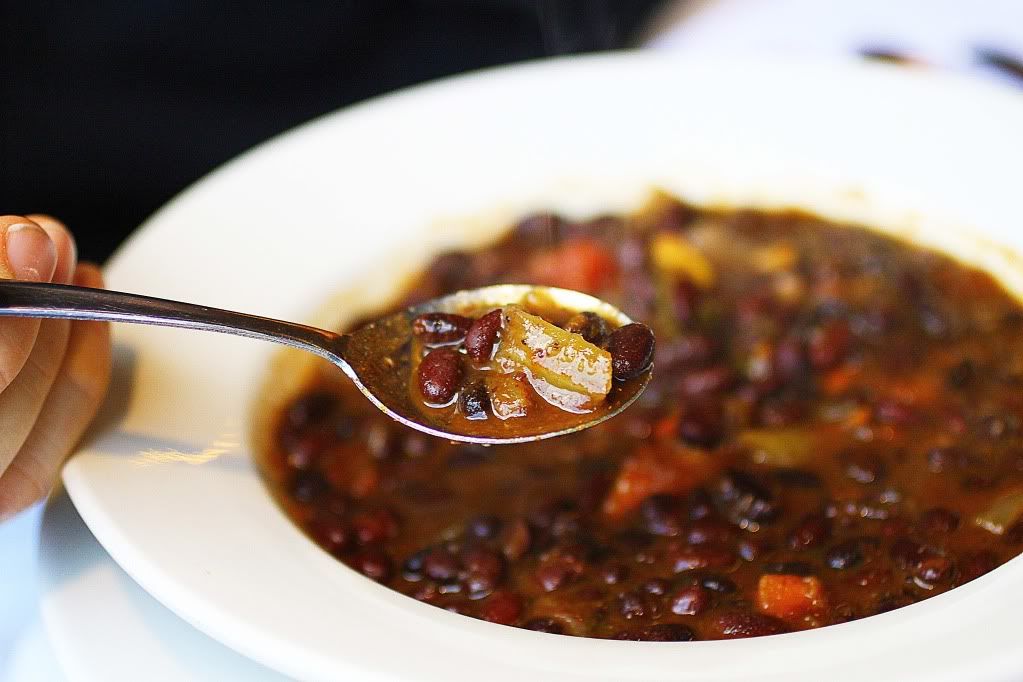 And after dinner, we headed to our favorite coffee shop, Mudpie, for some warm beverages. I got tea, of course. I can't get enough of it lately!
Hand modeling credits go to Erik.
Can you tell it's almost Halloween?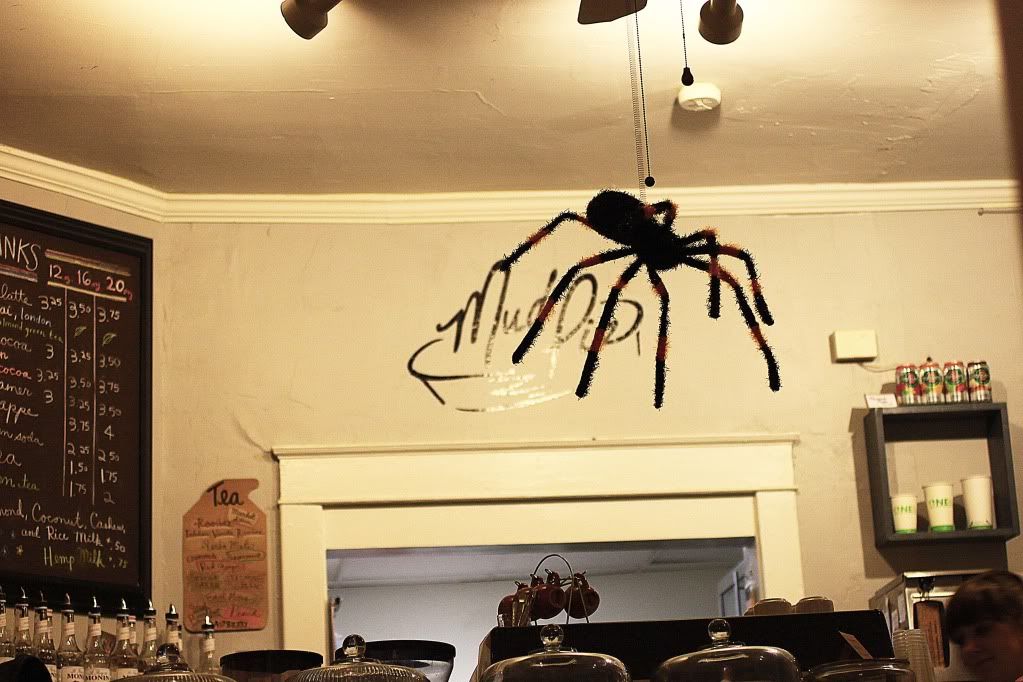 I'm so glad I got to spend time with Danelle on her trip back to Missouri for the weekend, I've missed her! I never laugh as much as I do when she's around.
And despite the polished picture up top and the fact that Danelle will probably not like that I'm posting this picture on my blog for the world to see … this one probably describes us MUCH better.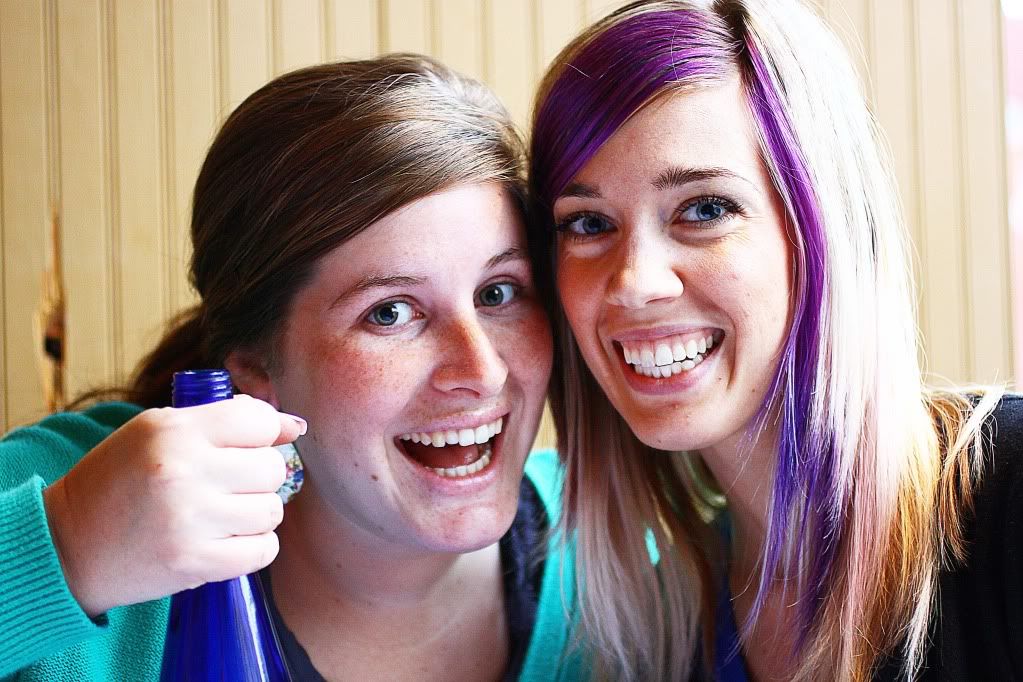 Your turn! … what have you been up to this week??